Public Relations is the process that allows businesses and individuals to effectively communicate with the public through traditional (broadsheets, magazines, tabloids, television, and radio) and digital media (blogs, streaming, e-commerce, and social media). For over a decade, our team has worked closely with a roster of up-and-coming start-ups and globally-recognized industry leaders. This has established Centaur Marketing as one of the top PR specialists and public relations agencies in the Philippines and Southeast Asia.
Build Your Brand's Reputation
As a trusted expert in reputation management, Centaur Marketing's public relations professionals know how to create carefully-crafted narratives in order to dictate a favorable perception of your brand. This directs consumer decision and leaves you with a competitive edge, allowing your brand to stand out as a leader in your industry. We accomplish this by working with the media to generate successful business outcomes through:
Constant Brand Visibility
Establishes your brand as a top-of-mind commodity among consumers
Growth Beyond Established Target Audience
Expands your brand awareness towards new and emerging markets
Carefully Maintained Relationships
Fosters good, long-standing relationships with the media and key industry leaders
Here to Represent You
Centaur Marketing provides personalized PR services and collaterals that serve as a brand introduction to our partners in the media. These collaterals will enable us to foster good relationships with the press and public alike, and allows us to maintain a positive brand image as we grow your business. Such services include:
Media Outreach & Contact Management
Our dedicated Media Relations team will work closely with print, television, radio, and digital media to generate awareness and demand for your product.
Private Press Conferences
Press conferences enable you to speak directly to the media in a controlled environment that allows you to dictate the pace of the discussion.
One-on-One Interviews
A platform to directly engage with the biggest print, radio, and television outlets in the country.
Product Launches
Ready to take your products and services to the market? Centaur Marketing will organize a full-scale and interactive event to introduce your brand to the public.
Council & Market Intelligence
Studies the collective habits of your consumers. Through our market research, we can develop content that directly addresses their needs to increase loyalty towards your product.
Communication & Content Planning
Oversees the development of strategically designed content that will be seeded out to the media on a monthly basis, ensuring your brand remains consistently relevant.
Token Sourcing
Seeds samples of your product to the media and key opinion leaders. These tokens will inspire organic coverage towards your product and earned media value.
Community Relation
Allows us to develop a strategic and long-term relationship with your market to establish your brand as a trusted, community-focused commodity.
Crisis Communications
The development of strategies that defend the integrity of your brand when its public perception is threatened.
Internal Communications
Prepares our team and yours for any possible crisis or situation by developing internal public relations strategies and structures.
Analytics and Monitoring
Allows our dedicated PR team to closely monitor your market's engagement with your brand to maintain your position on the market. The data gathered will be collected and analyzed in order to enable our team to adjust and optimize our ongoing efforts.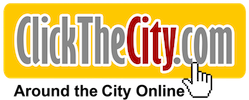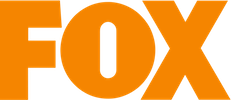 Excited? Us Too! Let's Get Started!
Start by requesting a free quotation by contacting us today here.