Representing You!
Public Relations is the foundation of the work we do here at Centaur Marketing. With almost a decade of experience in working closely with up-and-coming start-ups and globally-recognized international brands, we have established ourselves as one of the top public relations agencies in the Philippines and Southeast Asia.
What Is Public Relations?
Public Relations is the process that provides businesses, individuals, and establishments with the means to effectively communicate with the public through traditional media (broadsheets, magazines, tabloids, television, radio) as well as new digital media. It allows your business to stand out from the crowd by developing narratives that dictate a favorable perception of your business in order to drive consumer decision and leave you with a competitive edge as a trusted leader in your industry.
Why Public Relations?
Managing a business is never easy. Public Relations involves the use of carefully created stories that are relevant and thought-provoking, allowing you to create experiences and define the narrative your market engages in. Not only do you control the results, but our approach is sure to generate awareness which in turn leads to new customers.
Public Relations Services
Centaur Marketing creates conversations by providing you with a full, 360-degree package that includes services such as:
Media Outreach
Contact Management
Private Press Conferences
One-on-One Interviews
Product Launches
Council & Market Intelligence
Communication & Content Planning
Token Sourcing
Community Relation
Crisis Communications
Internal Communications
Supported Industries
Our company continues to provide public relations services to small and large organizations, across all industries:
Sports (Teams and Individual Athletes)
Entertainment
Corporate & Business
Technology
Lifestyle & Fashion
Food & Beverage
Travel
Beauty
Youth and Teens
Media Relations
In addition, strategic planning and strong, longstanding relationships with the local and international press has allowed us to secure coverage in the leading print, television, radio, and digital outlets, not limited to: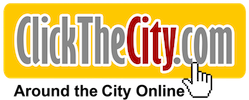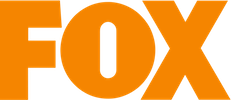 The Creative Process
One of the things we value most in working with new clients is the privilege to learn something new. Our commitment to the art of learning has enabled us to become one of the premier Public Relations Firms in the Philippines.
We know full well that there is no such thing as a one-sized-fits-all approach in Public Relations. We understand that every brand is unique and requires its own personalized, hands-on approach. Centaur Marketing thrives on the development of long term business relationships, the creation of new strategies, and most importantly, client success and satisfaction!
Brainstorming

Understanding our clients is perhaps the most important part of what we do. We will engage in a series of meetings and questionnaires that will allow us to determine the overall visions and goals you have for your company.

Planning

Together with our dedicated PR Team, we will take your ideas and assemble a detailed integrated marketing campaign and communications calendar.

Execution

With your input, final changes and tweaks are made to our strategy before going to press. Your strategy will be successfully implemented across all channels, ensuring your brand and its message is recognized on a national level with coverage from the biggest names in the media!

Monitoring & Learning

Following the successful execution of our strategy, our dedicated PR Team will continue to work closely with the media in order to carefully track your progress and maintain your brand's position in the market. We analyze the data and collected results to allow us to adjust and optimize your ongoing marketing efforts.
Excited? Us Too! Let's Get Started!
Start by requesting a free quotation by contacting us today here.